Designer de chaussures pour la marque d'outdoor française LAFUMA pendant 2 ans (2012 > 2014), en charge de la création et du suivi de développement des modèles « Fast-hiking ». La randonnée rapide, évolution en plein essor de l'activité randonnée notamment accélérée par d'autre sports tel le trail, nécessite des chaussures plus dynamiques, aérées et légères ; sans faire de concessions sur le maintien et l'accroche à l'image des projets « Moonlight » et « Fastlite » de Lafuma.
Design des collections étés 2014 & 2015 + hiver 2014-2015.
Shoes designer for the famous french outdoor brand LAFUMA during 2 years (2012 > 2014), in charge of creation & development of fast-hiking projects. Traditional hiking is now turning into fast-hiking, a growing practice influenced by sport like mountain trail which requires high performances hiking shoes : more responsive, lighter and more ventilated ; without forgetting strong tightening and grip as Lafuma « Moonlight » & « Fastlite » projects demonstrate.
Design of collections : summers 2014 & 2015, winter 2014-2015.
Lafuma Moonlight, Mid et low versions :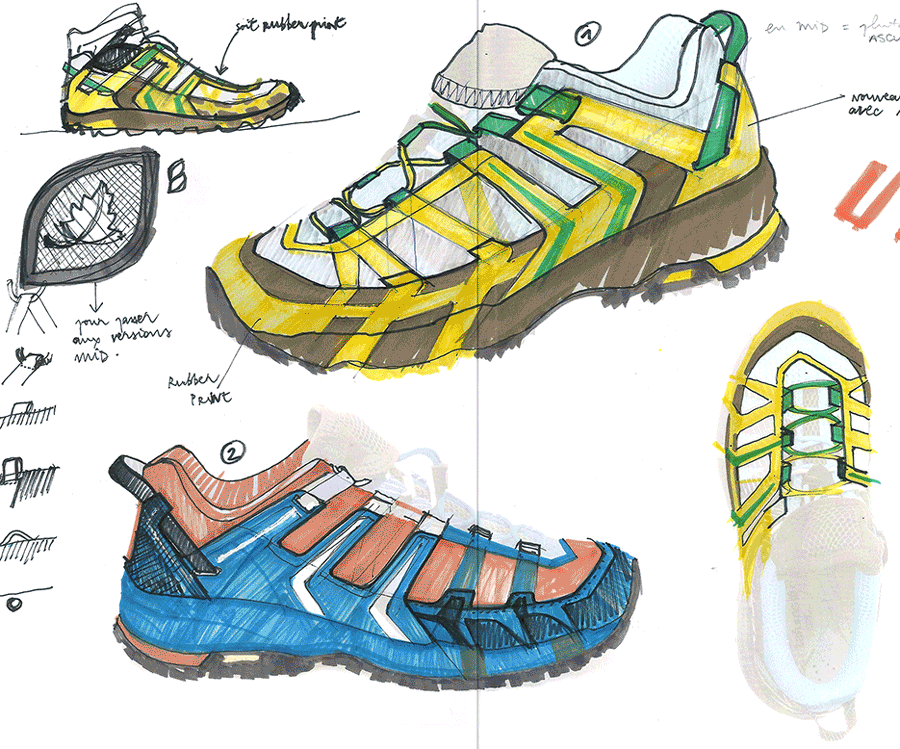 ---
Lafuma Fastlite Mid :